This page contains various works I have collected and gatehred over time that are now availabel for sale.
Some will have prices others will invite offers.
To make an offer on any work listed here please email me at vizique@protonmail.com
1Dq
Original canvas artworks made for the Coldkey collaboration and auctioned on Bitcointalk
Chiefmonkey
A collection of works by the wonderous hands of the Chief!
Each one is a #1 or 1 of 1. Seriously special and definitely uncommon.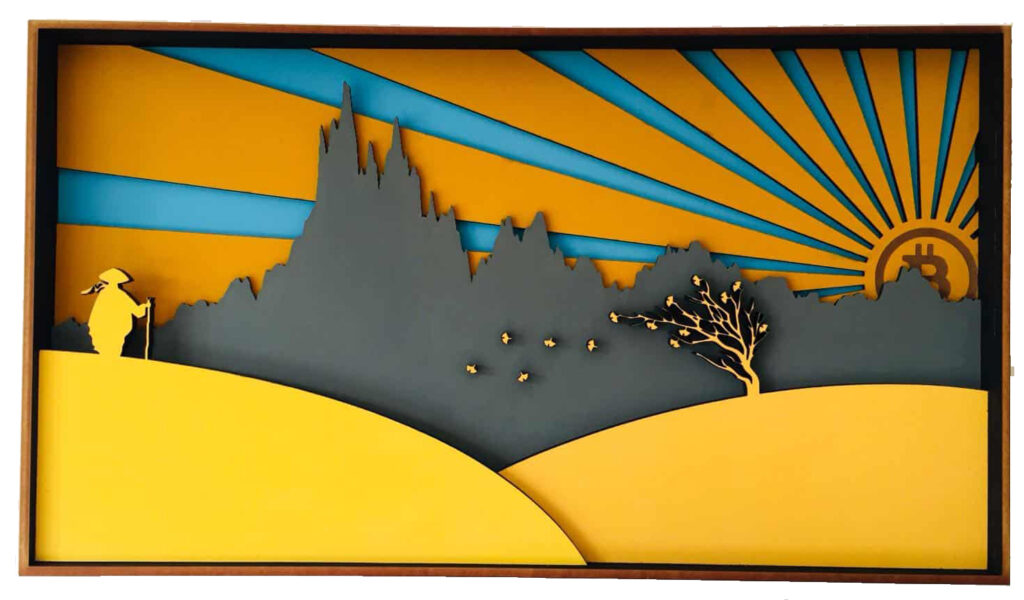 Clay Cast & Lucho Poletti
This wonderful cast mask, designed by Lucho Poletti and hand crafted by Clay Cast of the Netehrlands is a truly delightful piece to bbehold and own.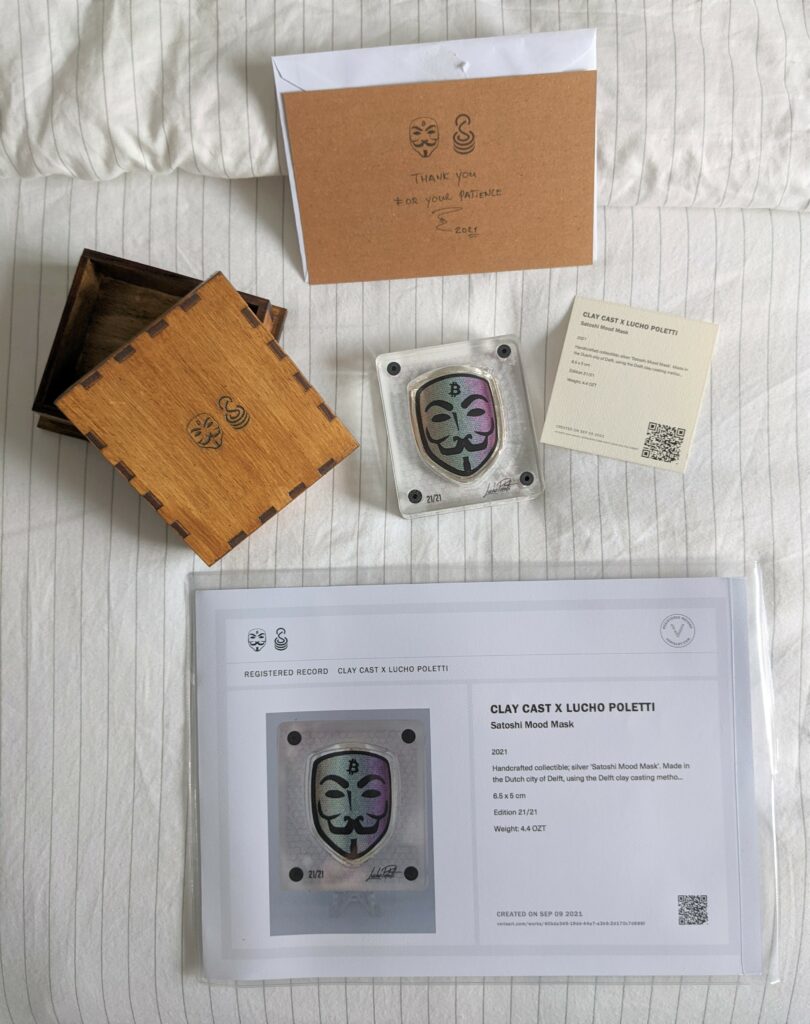 CryptoArt
Classic of the CryptoArt scene and highly desirable prints.
Each one a classic and look great on any wall. Each one now comes with its own NFT too!!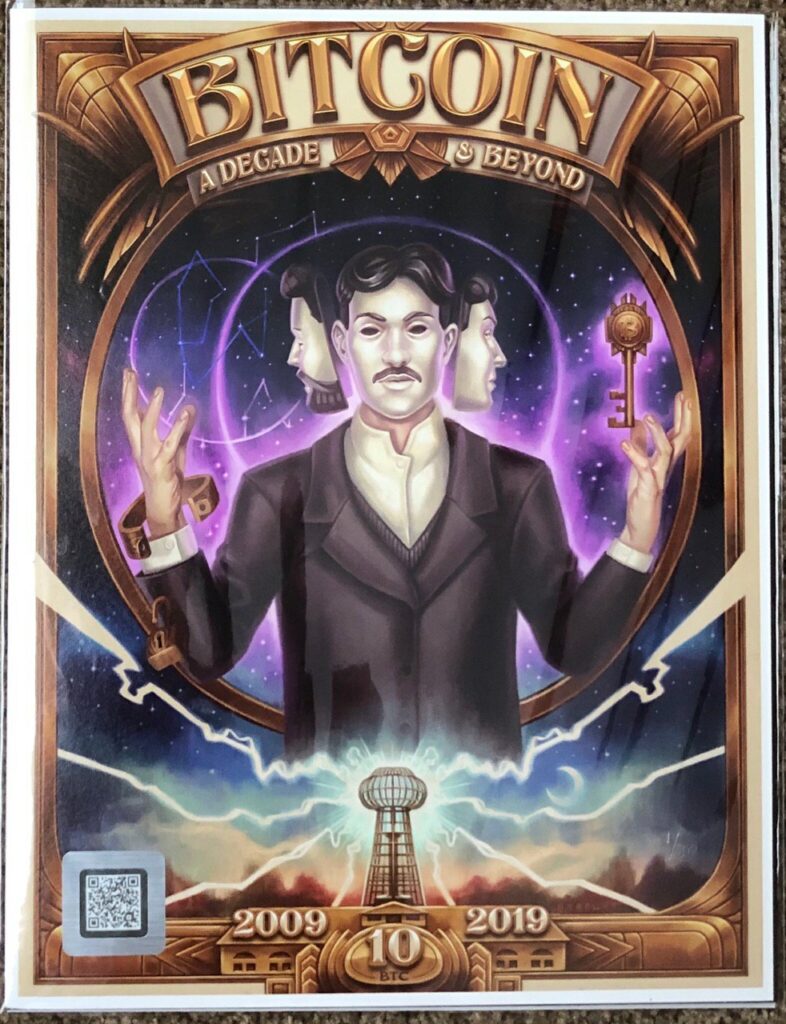 Cryptograffiti
The Master of the Bitcoin Art scene. A true OG and man with a greater vision.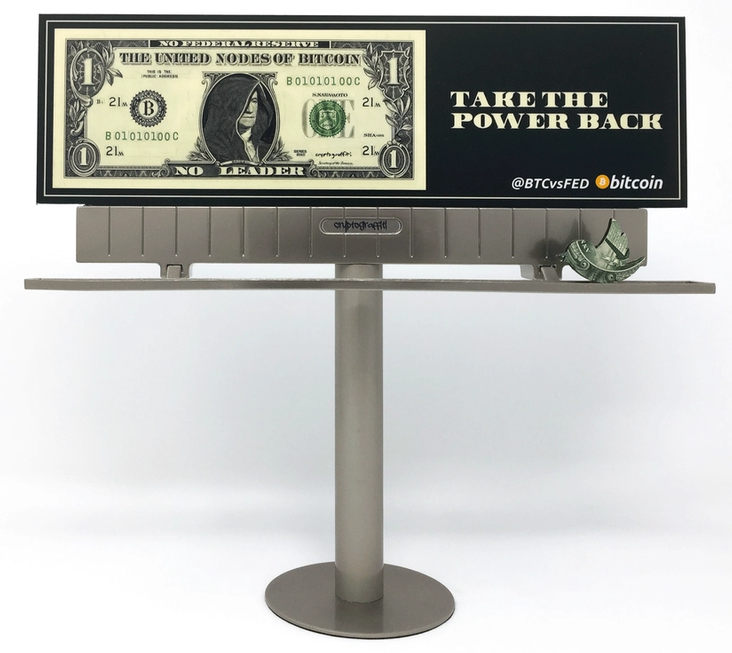 Fractal Encrypt
Fractals work speak for themselves everytime they appear for sale!
Here's a rare chance to catch a Key!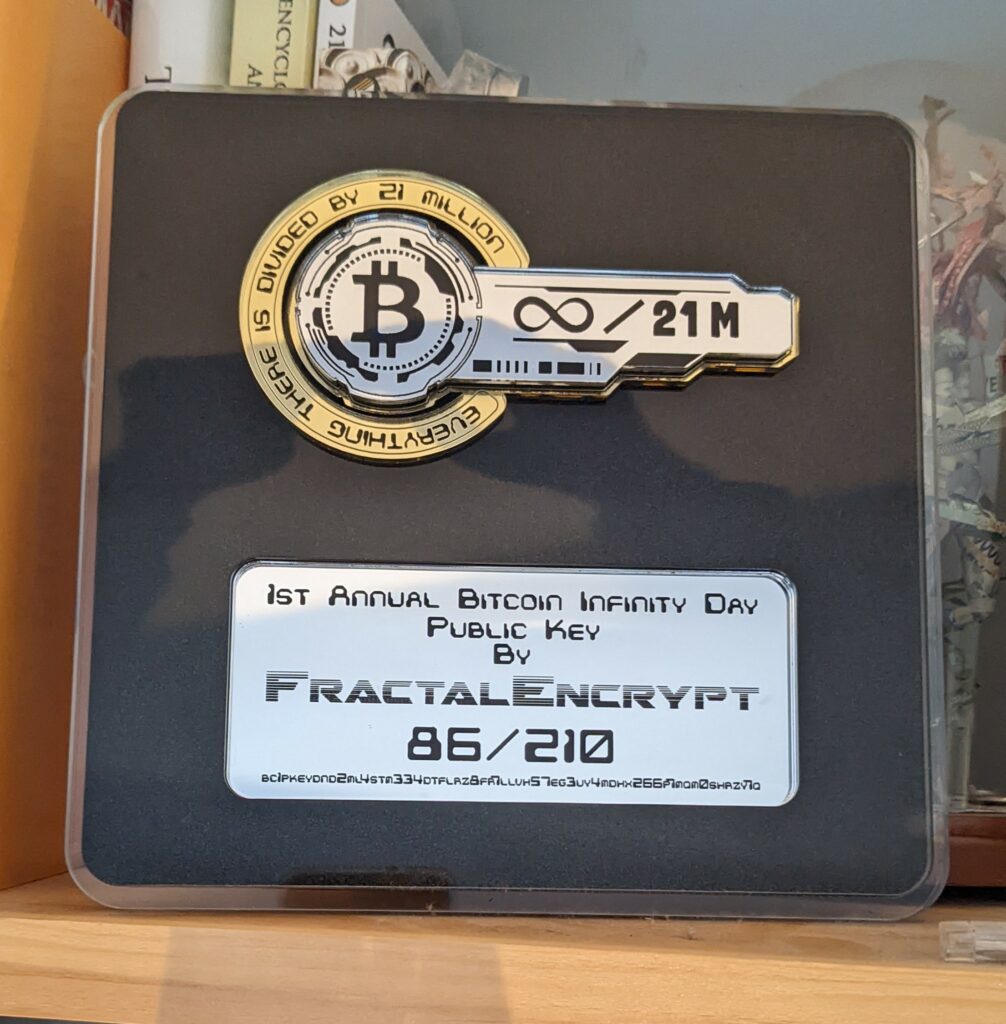 Josie Bellini
Josies works have become iconic and her eye for detail shines thru her works.
On offer here is the Poster and the Tote bag made in response to the rapid circulation of the image of an (alleged) Deutsche Bank employee with a Bitcoin bag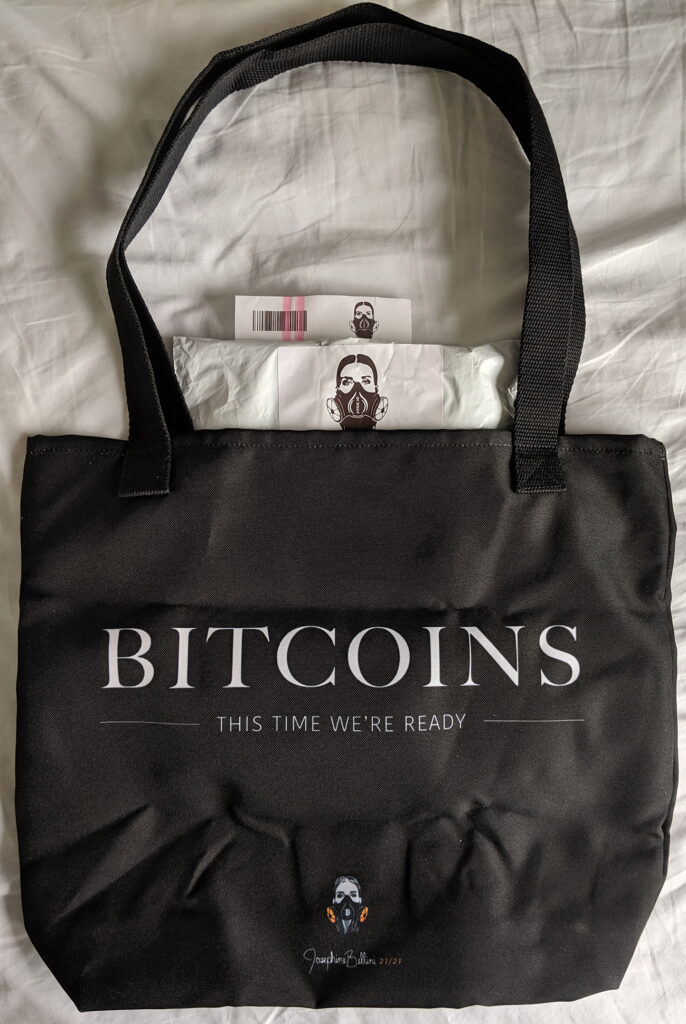 Lucho Poletti
One of Luchos early experiments and collaboration with laser printing
This marvellous lithoplane box is a limited edition of 10 with this being #1!!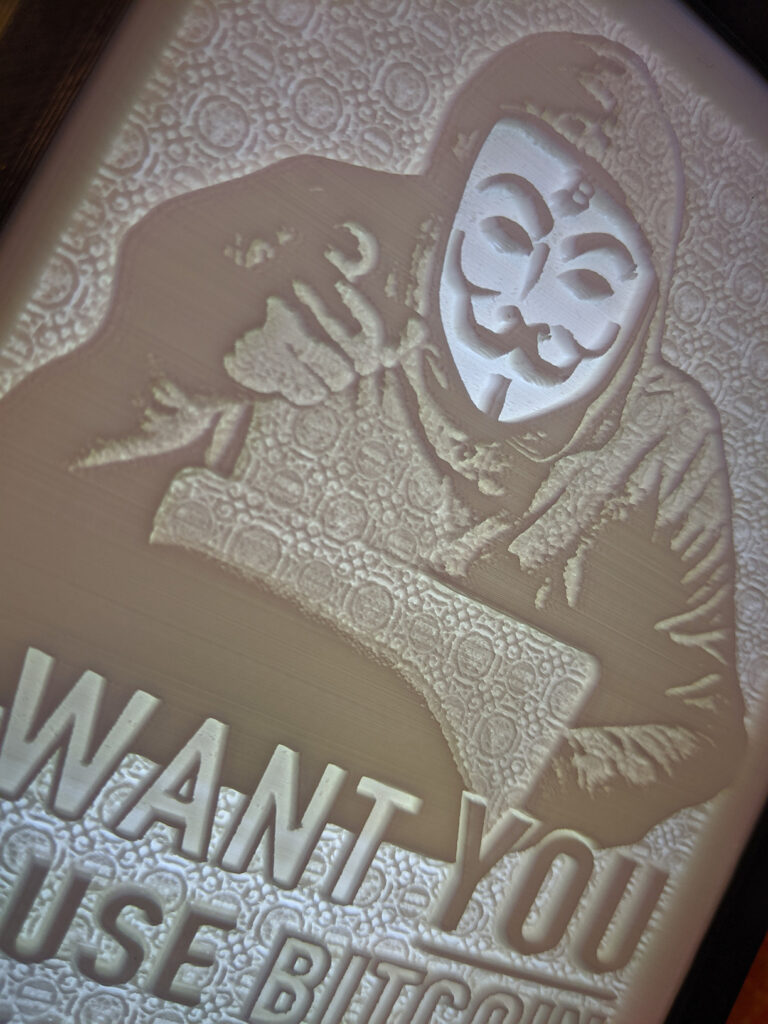 CypherpunkNow! (Martin Fischer)
A collection of his early works bought from teh Hanckers Congress in Prague just before his name became a household name!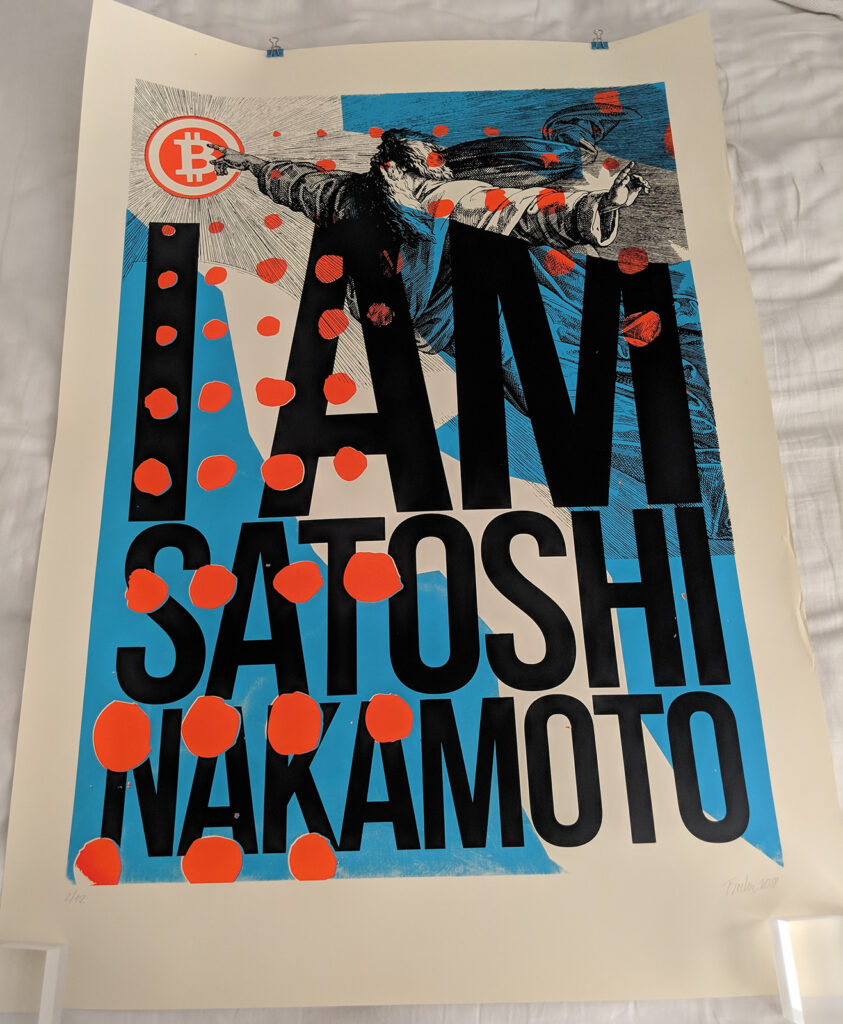 Pascal Boyart
One of the crypto scenes current hottest properties these works are highly collectable and definitely sought after!

RYR
German artist RYR has eveolved form street art to making wonderful works using shredded and puled fiat and using various other materials such as metled down pennies to make his statementrs on the world of money.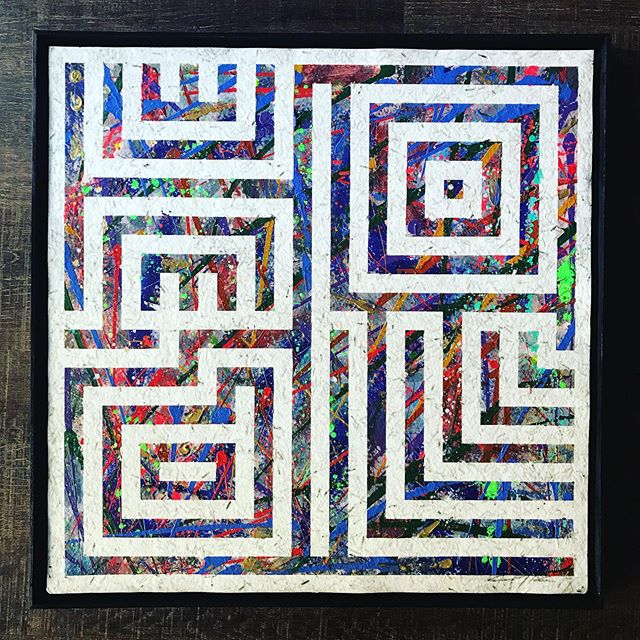 SkrillaVentura
One of the bright lights in the Bitcoin NFT scene he makes rap music with bitcoin influences and messaging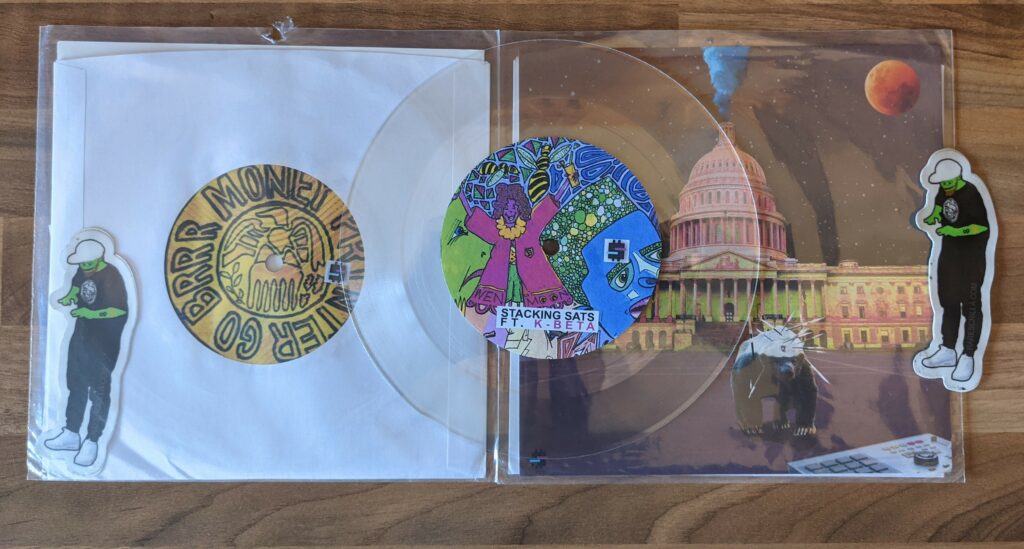 Trevor Jones
Trevor has become one of the Crypto Art scenes ealding faces and earners with works now fetching millions of dollars.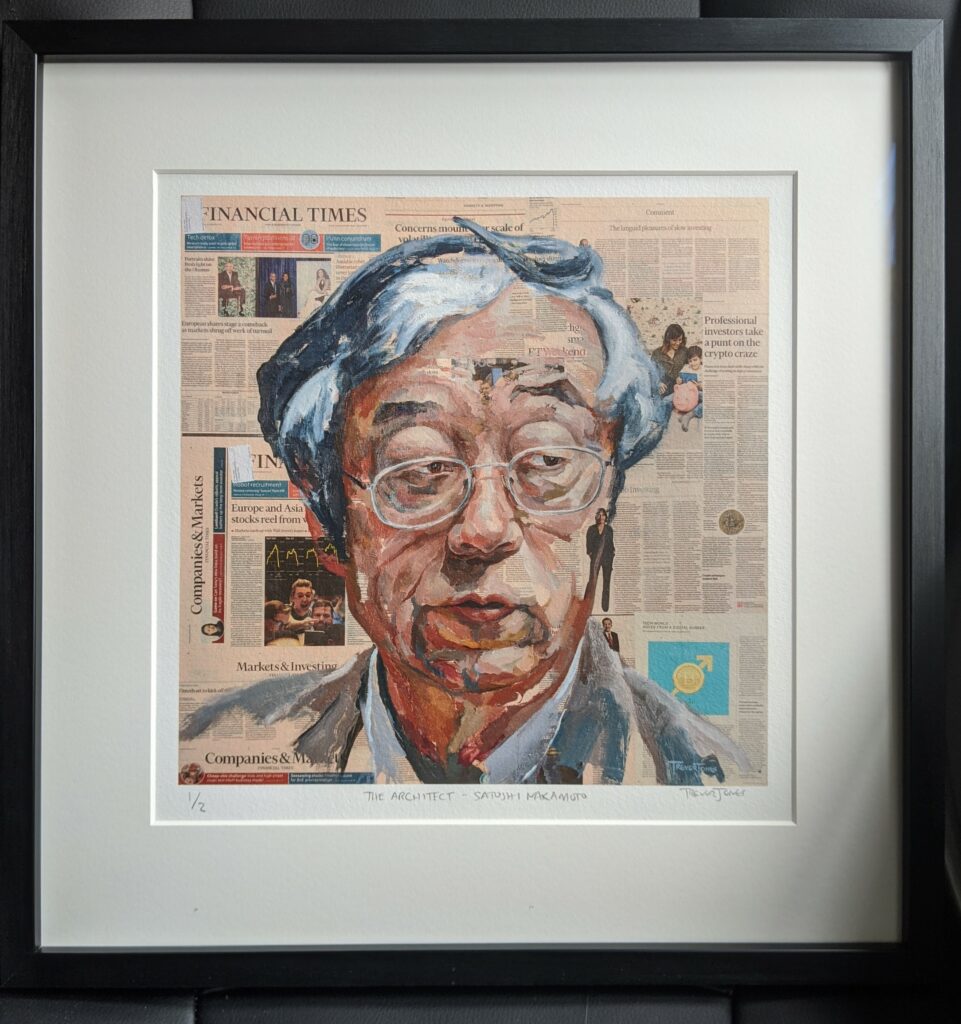 Zoran Art
Creating bitcoin abstract and street art long before many even thought of it, Zoran has been creating exceptional pieces for many years.